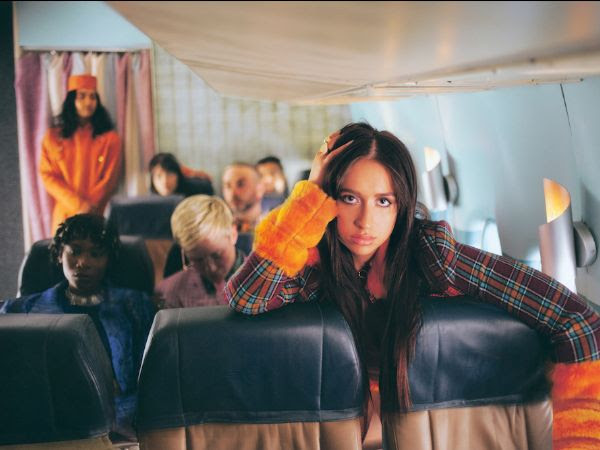 Tate McRae publica su álbum debut 'i used to think i could fly'
La estrella emergente del pop Tate McRae lanzó el viernes su álbum debut i used to think i could fly que está disponible en CD y en digital.
El álbum cuenta con colaboradores y productores de lujo como Greg Kurstin, Finneas, Charlie Puth, Alexander 23, Blake Slatkin, Louis Bell y otros. El álbum incluye los temas ya publicados 'feel like shit', 'she's all i wanna be', 'chaotic', 'what would you do?' y muchos más. El single principal, 'she's all i wanna be' cuenta ya con más de 230 millones de streams en todo el mundo.
Tate acaba de terminar su gira norteamericana 2022 y actualmente está a punto de comenzar su tour por Europa con fechas en el Reino Unido y Australia a finales de este verano. A partir de septiembre, Tate saldrá de gira como invitada especial en la gira Wonder: The World Tour 2022 de Shawn Mendes.
Disfruta de i used to think i could fly, el álbum debut de Tate McRae:
Sobre Tate McRae:
La cantante, compositora y bailarina originaria de Calgary, Tate McRae, se ha convertido en la artista a seguir con más de 3.200 millones de streams en su carrera, más de 700 millones de reproducciones de vídeo, un éxito en el Top 40 y muchos éxitos más. Ha sido incluida en la lista de Forbes de «30 menores de 30 años para 2021» como la artista musical más joven de la lista, así como en la lista Up Next Artist de Apple para 2021, en la lista Artist to Watch de Amazon para 2021, en la lista Artists To Watch 2021 de Pandora y en la lista 21 Under 21 de Billboard y en la lista One's To Watch de People Magazine. También fue nombrada una de las Artistas en Ascenso de YouTube y la Artista Push de MTV en julio de 2020. Recientemente ha sido nominada a los People's Choice Awards como Artista Revelación de 2021 y a tres iHeart Radio Music Awards de 2022.
El single multiplatino número #1 de Tate, «you broke me first» tiene más de 1.400 millones de streams en todo el mundo. Tate ha colaborado con Khalid en su tema «working», con DJ Regard & Troye Sivan en su éxito Dance #1 «You», con blackbear en «u love u» y con Jeremy Zucker en su single «that way». Terminó el año 2021 con el lanzamiento de «feel like shit», que actualmente cuenta con casi 90 millones de streams en todo el mundo. Ha lanzado dos EP's: ALL THE THINGS I NEVER SAID y TOO YOUNG TO BE SAD y pasó 2021 de gira por festivales como Lollapalooza, Firefly Music Festival, Governor's Ball, Austin City Limits, iHeart Radio's Jingle Ball tour y más.