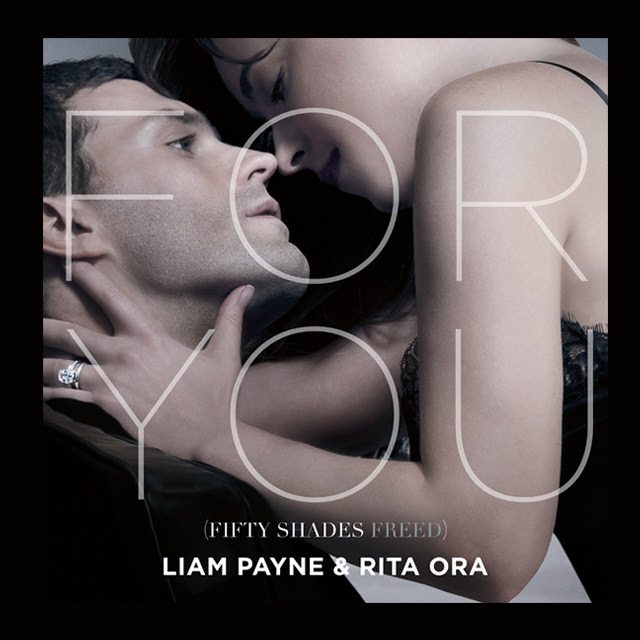 LIAM PAYNE & RITA ORA interpretan "For You (Fifty Shades Freed)". Tema principal de la nueva BSO oficial "Fifty Shades Freed" (Cincuenta Sombras Liberadas)
LIAM PAYNE & RITA ORA interpretan For You (Fifty Shades Freed)
Primer single de la BSO oficial "Fifty Shades Freed" Álbum a la venta: 9 de febrero, La película se estrena en cines de todo el mundo el mismo 9 de febrero.
En España se llamará "Cincuenta Sombras Liberadas".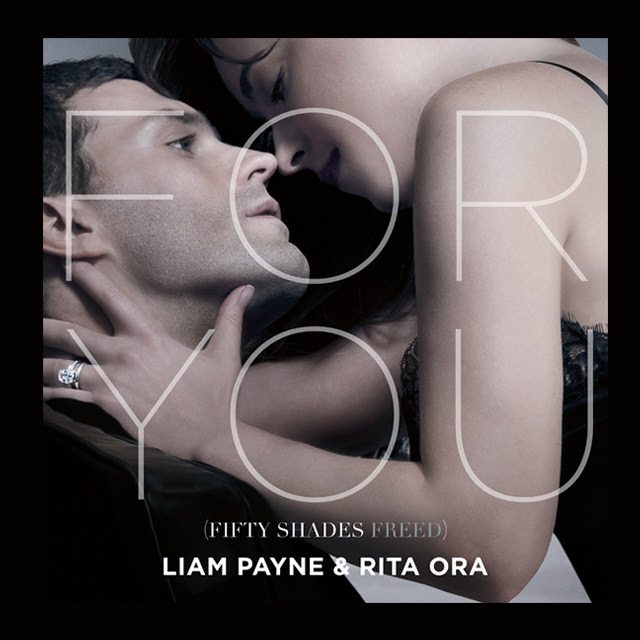 Republic Records y Universal Pictures presentan el tema de Liam Payne & Rita Ora "For You (Fifty Shades Freed)" como primer single de la próxima BSO oficial Fifty Shades Freed "For You (Fifty Shades Freed)" ha sidocompuesto por Ali Payami (Taylor Swift, The Weeknd), Ali Tamposi (Kelly Clarkson) y el multi-instrumentalista watt.
La Banda Sonora estará disponible en todas las tiendas y plataformas digitales el 9 de Febrero, El mismo día se estrena la película Fifty Shades Freed (Cincuenta Sombras Liberadas) en cines de todo el mundo.Con un total de 22 canciones además del tema principal que corre a cargo de Liam Payne y Rita Ora, incluye temas de Sia, Ellie Goulding, Hailee Steinfeld, Julia Michaels o Jessie J, entre otros.
Esta será la tercera banda sonora de la exitosa saga de Fifty Shades of Grey. La BSO oficial de Fifty Shades of Greyllegó al #2 de la lista de Billboard Top 200 en 2015, fue disco de Platino y se convirtió en el séptimo álbum más vendido del año. En 2017 la BSO oficial de la segunda entrega, Fifty Shades Darker alcanzó el #1 del Billboard Top 200 y fue Disco de Oro. 2018 será el cierre del círculo para la historia musical de la serie con Fifty Shades Freed.
El compositor premiado con Grammy Danny Elfman es autor de la partitura mientras que Dana Sano es la supervisora musical.
Sobre la película: Fifty Shades Freed:
Jamie Dornan y Dakota Johnson regresan como Christian Grey y Anastasia Steele en Fifty Shades Freed, la tercera entrega basada en el fenómeno global "Fifty Shades". Expandiendo las miras desde que en se estrenaran en 2015 y 2017 las películas Nº1 de taquilla que han acumulado casi $950 millones de recaudación, el nuevo film se estrena el 9 de febrero a tiempo para celebrar el día de San Valentín.
Fifty Shades Freed ha sido dirigida por el realizador de Fifty Shades Darker, James Foley (Fear, House of Cards) y una vez más, producida por Michael De Luca, Dana Brunetti y Marcus Viscidi, junto a E L James, el creador de la fabulosa serie record de taquilla y que tanto impacto ha provocado en el mundo a nivel sociocultural. El guion es de Niall Leonard, basado en la novela de James.